Pat Gossage founded independent Canadian PR firm Media Profile in 1985. Recently, he initiated a succession process to pass the firm's ownership into the hands of Media Profile's employees.
Pat talked with me recently about why he founded the firm, the kind of place he tried to make it, the succession process and the advice he would offer to young people considering a career in public relations.
Some of the highlights:
What makes Media Profile a special place?
"I wanted a firm I enjoyed coming to work at every day. And I wanted a firm that had a pleasant, accepting and respectful atmosphere amongst its workers. A lot of teamwork. Bringing people up from within rather than parachuting from above. I was much more interested in creating a culture than creating a big, successful firm. The culture is here and the success followed."
On client relations:
"The other thing we stress is being incredibly attentive to clients. We're good listeners. Somebody once told me that when you are listening to the client your are winning. That's been a theory we've put into practice and it's been an important aspect of us winning and keeping clients."
Advice to young people considering a career in public relations:
"The atmosphere in an office is very important. … It's whether you want to come to work at a firm and whether the senior people are accessible, whether there's a mentoring program, all the things that will allow you to build on your skills over time. And stay with one firm, which is very important to all of us in public relations, so that we have continuity with our people. That's what the client respects. The client doesn't want to be dealing with different people every couple of years."
You can watch the complete interview here: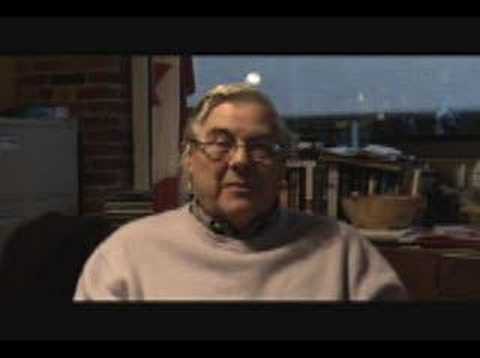 Kerri Birtch posted a comment in response to the video interview with Porter Novelli Canada President Trevor Campbell in which she asked, "what level of education is necessary or valued in the industry?"
Good question.
If you are responsible for hiring new employees at a PR firm, please leave a comment to let us know what education you value or look for in a new employee.
Who leads Canada's public relations firms? How did they get to where they are? What do they think makes each of their firms special? What advice would they give to young people who would like to pursue a career in public relations?
Next week, we'll start a new series of video interviews in which I pose these questions to the leaders of Canada's top public relations firms. We hope that these interviews will be of interest to anyone considering a career in public relations or just about anyone who wants to get a sense of who the key decision makers are in Canada's public relations industry.
So, if you're curious about Canada's public relations industry and the people who head up the country's major PR firms, subscribe to our feed and you'll receive a stream of biweekly interviews.
I frequently am asked the question, "Where does social media belong – with advertising or public relations?" My answer invariably is that it resides with those people who have the imagination and intelligence to explore and understand social media's potential.
Some of those people may come from advertising backgrounds, some from public relations, some from journalism, some from technology, some from other places. My own social media community reflects this blend. My feedreader includes social media opinion leaders who started out in advertising, public relations, journalism, design, marketing, government, and other diverse places. Their backgrounds are disparate. But they all share in common an intellectual curiosity and willingness to take risks.
Having said this, I do feel that social media presents an unprecedented opportunity for public relations practitioners who embrace it.
The driving force of social media is people's desire to connect with others. Public relations' focus on conversation and relationships attunes PR practitioners to social media and its potential for community building and long term relationships between organizations and communities of interest.
Social media require skills that public relations practitioners have – listening, analysis, clear writing and speaking and, above all, a sensitivity to the interests and needs of the community. Defining and understanding the interests and predispositions of "target audiences" has long been a mainstay of public relations.We should be able to master the shift in perspective from "audience" to "community of interest" and from mediated communication to conversational communications.

The new realm of public relations is in defining and understanding communities of interest. Who are they? What brings them together? How can you contribute? What do you have that they might value, want and appreciate? What is their culture? This requires the skills we've always had – to listen, to frame content in a way that is meaningful and responds to the interests of the person at the other end of the line; to communicate clearly; to respect others' time and attention.
The rewards will be great for PR pros who embrace social media.
We will expand the scope of our practice, escaping the shackles of media relations by joining and contributing to communities of interest, without intermediaries, in our own voices. Let me say that again – in our own voices. No ghost writing wanted.
We will gain attention from key decision makers looking for strategic insight about what these new media mean for their organizations.The need for authenticity presents the opportunity to build a practice on the provision of solid strategic advice to forward looking clients who see the potential but seek expert guidance. No arms and legs work here.

Of course, we must do it right. Success in social media will come only if we open ourselves to new possibilities and explore them with energy and patience. And above all, if public relations professionals are to fully realize the potential that social media has for our practice, we must be open about sharing our experience and knowledge with one another.
The advantage of proprietary information is ephemeral in a world of open sourcing and peer creation. The successful practitioner will realize that we all rise on a common tide of understanding and expertise.
The true winners will be those who are seen to give more than they receive, who truly understand the gift economy and the culture of generosity. Success in social media starts with this understanding.
This post is cross-posted from ProPR.ca.
The 35 years I have spent as a public relations professional have provided me with a healthy dose of experience and good judgment – enough to guide me through challenging and often complex cases. But who says that an old dog can't learn a new trick or two? This "old dog" has actually found it thrilling to wade into the brave new world of social media with a vocabulary that sounds like a sci-fi dictionary. My younger colleagues seem to find humour in the fact that I actually understand the meaning of wikis, vlogs, aggregators, metadata and ajax (a scripting language. not the household cleaner)!
As I see it, social media is probably one of the most exciting phenomena to impact the communications industry and I dare say that public relations professionals are ideally suited to embrace the potential of Web 2.0. It is not hard to understand why.
In the simplest sense, we are in the business of helping to build relationships between an organization and its varied publics. And this is where the world has changed. Communication is no longer about persuasion; it's about conversation, and this conversation is happening online. It's happening in increments of seconds and minutes. As a result, public relations professionals have had to completely rethink such tools as media kits, news conferences, editorial tours and press releases.
The launch of the U.S. Democratic Party's presidential campaign was a striking example of the power of social media, as was the CNN-YouTube Democratic Debate. Senators Hillary Clinton and Barack Obama chose to speak to voters directly, in their own homes, via the internet. Imagine the impact this event had on the supply chain, including rentals of campaign buses, accommodations, media services and staffing?
As a result, we need to dramatically transform the way we think, the strategic counsel we provide and the tactics we recommend.
Consider the facts: More than 70 per cent of Canadians are online; there are currently over 55 million blogs, with the blogosphere doubling every six months; podcasts outnumber radio stations and online social networks are outpopulating cities, provinces and countries. Stakeholders are now able to hunt for information 24 hours a day, seven days a week and they have unparalleled access to information.
By definition, social media describes the online tools and platforms that people use to share opinions, insights, experiences and perspectives with each other. The web has opened the floodgates to citizen journalism, whereby volunteer journalists contribute to the news effort, often much faster than mainstream print and broadcast media. Access and dissemination of news no longer belongs to a select few who determine what is or isn't important. Virtual communities, made up of those sharing common interests in cyberspace rather than in physical space, are able to exercise considerable influence through discussion groups, chat rooms, listserves and newsgroups. For the PR industry, this represents a real opportunity to apply our intrinsic skills in developing content and engaging publics using new and improved technologies. Press releases need to be short and concise and contain hyperlinks and smart keyword placement to optimize searches.
The inherent integrity characteristic of social media communication fits beautifully with the notion of third-party endorsement and credibility, which remain hallmarks of the practice of public relations. Online communities can spot a fraud from a mile away and if they are not certain about the validity of a claim, they will collaborate to verify the information. Now more than ever, transparency is a must.
Carol Levine APR
Communications MECA,
Public Relations
By Patrick Gossage
Twenty years ago I launched Media Profile in a corner of my brother's promotion company. We were soon two or three, and twenty years later there are over 50 consultants working on a breathtaking variety of clients. This story has repeated itself all over Toronto, and Canada for that matter. The PR business is booming, almost unnoticed by the wider marketing community.
What happened?
First the business is more professional and sophisticated than it was twenty or thirty years ago when a few well established firms soaked up big corporate and government clients and served them with pretty standard media relations, speech writing and publicity services.
PR has moved with the times, and most firms can now offer media training,
crisis management, product launch support, store and other facility openings, financial communications and IR, and what is loosely called marketing communications. We have met new and growing demand for earned media and other forms (such as sponsorship) of developing profile, and in many cases created that demand.
For many years, many of us found financial institutions our bread and butter. This business was in ferment, increasing their product offer, getting into electronic banking and fighting for share of mind. They were also being pilloried for high service charges, and closing branches, so reputation management became an important part of our services.
The expansion of media's reporting on not just banks but all traded companies, and the more visible role of the capital markets, the brokerage houses, the pension funds — all opened new opportunities for intelligent, factual media relations with a new breed of demanding business reporters and commentators. We all remember our first AGM's which we entirely organized from speeches to AV support.
Then the explosion of the Canadian telecom industry fed growth (think – 20 years ago there as only Bell and the provincial telecom monopolies), the fight for long distance competition, the explosion of broadband and all kinds of communications services and devices which continues unabated. PR became an important adjunct to highly competitive marketing campaigns.
Some companies exploded with activity during the dot.com boom. Everyone wanted media space for their successes and for profiles of the captains of the glamorous tech industry – and we provided it. Most of us survived the bust and now a whole new breed of specialized tech reporters in robust tech media and in mainstream TV, print, even radio want and need stories from our high tech clients big and small.
While we did not enter the pharma field, many did and expanded their businesses as each new drug needed its endorsers, launch events and ongoing stakeholder communications programs – all providing very attractive remuneration.
Lifestyle media and media features and sections specializing in new products and gimmicks – everything from cameras, to travel equipment, to toys and electronic gizmos, fashion accessories and makeup – all exploded in the last decade creating an insatiable demand for novelty, functionality and appealing design. This we fulfilled in spades. Many of us have product showcases for our clients, and the media show up in droves. This tends to be seasonal with Xmas items already put to bed in the spring.
We've all also noticed the new plethora of Canadian entertainment and "star" magazines and TV shows and news inserts. Again we are there to feed them the photos, interviews and DVD's, discs and other material – and even the odd real star — they need for our clients.
And of course, when our clients get into reputation issues, whether fraud in a law firm (yes, they now use outside PR firms) an industrial accident, an environmental spill or other horror, our senior people move in, giving mature and reasonable advice and counsel. For many of us this and media training have become a large part of our business.
There are simply hundreds more interesting stories to tell, companies and individuals that want profile, and dozens more outlets of all kinds to expose them in than there were twenty years ago. It's a great business to be in, and there are more and more companies succeeding in it.
Pat Gossage is the Chairman of Media Profile.
The Federal Government has just invited industry comment on a new standard Draft Request for Standing Offer that would be used to select firms to provide PR services to departments and agencies.
The Standing Offer system allows the government to pre-qualify firms as suppliers through a competitive process. Firms then may be contracted for specific services by the departments and agencies for which they have been pre-qualified.
We all benefit from a fair and effective selection process. The current Request for Industry Comment provides us with an all-too-rare opportunity to suggest improvements to this process.
If you run a public relations consultancy that has competed for government business in the past, we'd like to hear your views on the government's proposal. Download and review the Draft Request for Standing Offer and then post your suggestions in the comments section of this post.
This is the Weblog of the Canadian Council of Public Relations Firms.
We plan to use this site to provide information about public relations in Canada. Our posts will be written by and from the perspective of the principals of the member companies of the CCPRF.
We hope that you will subscribe to the RSS feed for this site and participate in the conversation about public relations in Canada.