Viewing posts in "PRPeople"
Dan Tisch is President of Argyle Communications in Toronto. Recently, we had a conversation about how Argyle focuses its business and prepares for an economic downturn, the importance of measurement to public relations, the career path that Dan followed to the Presidency of Argyle, and the advice that Dan offers to young people attempting to land their first job in PR.
Argyle was established in 1979, making it one of Canada's oldest independent PR firms. Noting that many of his current consultants weren't even born when the firm was established, Dan observes, "There's something about being associated with a firm that has this level of longevity that makes you think about communications and client relationships as a long-term process."
Argyle focuses on "sectors of the economy that have a lot of growth and promise." The firm's areas of practice include consumer marketing (Nestle, Enterprise Rent a Car), corporate communications for public companies, technology communications and consumer health communications. Argyle is also one of the firms qualified in the Ontario government's PR pool.
The team at Argyle takes award programs seriously, seeing that as a way to benchmark themselves against the industry. (We conducted our interview in front of a wall bearing numerous industry awards won by Argyle. Clearly, they've done well in pursuing this strategy.)
Dan sees an opening for PR firms in an economic downturn. Tough times drive marketers and corporations to examine their budgets and pare back activities that offer the lowest return on investment (ROI). Public relations firms can that public relations offers greater value for the marketing dollar than other forms of communication. Dan suggests that the demonstration of PR's value should be an industry-wide initiative. (It's worth noting that this is one of the primary objectives that the Canadian Council of Public Relations Firms has defined for itself this year.)
Measurement is essential to demonstrating the value of public relations. And it has traditionally been public relations' weakness. Dan feels that the Canadian PR industry is making good progress turning this situation around. He points to the Media Relations Rating Points (MRP) standard that has been defined in Canada. As this system evolves and is adopted by a broader range of users, it is providing not only a means of measuring audience, but also a means of measuring cost per contact, cost per impression and the ROI of public relations.
Politics and government have proven fertile ground for developing PR industry leaders. Dan comes out of this tradition. He started his career working for Canadian Cabinet Ministers and government departments. From there, he moved to Environics Communications. He became a partner in Argyle when Environics acquired the company in 2002 and the next year, he became Argyle's President.
What advice does he offer to young people who want to break into the PR industry? "Get an academic grounding in PR. It is a differentiator that shows you know the basics" when you are seeking your first job. Secondly, research, learn and know the business you aspire to work in. Finally, have the right attitude. In the early part of your career, you'll be asked to do many things, not just the things you may have set out to do. "You have to be versatile. You have to be adaptable. You have to be receptive to change."
You can watch the complete video of our interview here.
For most of the past 20 years, Terry Fallis has been my business partner – first at Hill and Knowlton and since 1995, at Thornley Fallis.
So it was big news today that Terry's novel The Best Laid Plans has been short-listed for the 2007 Steven Leacock Memorial Medal for Humour.
Terry and his novel are keeping some pretty impressive company. The other short-listed novels and authors are: Douglas Coupland The Gum Thief, Will Ferguson (Spanish Fly), Scott Gardiner (King John of Canada) and Ron Wood (And God Created Manyberries.) Past winners of the award include: Robertson Davies, Earle Birney, Pierre Berton, Harry Boyle, George Bain, Richard J. Needham, Max Ferguson, Farley Mowat, Mordecai Richler, Stuart McLean, and W.O. Mitchell.

Terry originally launched the novel through a podcast reading.
I read the book when Terry published it and I have to say it kept me chuckling well into the evening.
It just goes to show that you will meet some of the most interesting (and funny) people at a public relations firm.
Pat Gossage founded independent Canadian PR firm Media Profile in 1985. Recently, he initiated a succession process to pass the firm's ownership into the hands of Media Profile's employees.
Pat talked with me recently about why he founded the firm, the kind of place he tried to make it, the succession process and the advice he would offer to young people considering a career in public relations.
Some of the highlights:
What makes Media Profile a special place?
"I wanted a firm I enjoyed coming to work at every day. And I wanted a firm that had a pleasant, accepting and respectful atmosphere amongst its workers. A lot of teamwork. Bringing people up from within rather than parachuting from above. I was much more interested in creating a culture than creating a big, successful firm. The culture is here and the success followed."
On client relations:
"The other thing we stress is being incredibly attentive to clients. We're good listeners. Somebody once told me that when you are listening to the client your are winning. That's been a theory we've put into practice and it's been an important aspect of us winning and keeping clients."
Advice to young people considering a career in public relations:
"The atmosphere in an office is very important. … It's whether you want to come to work at a firm and whether the senior people are accessible, whether there's a mentoring program, all the things that will allow you to build on your skills over time. And stay with one firm, which is very important to all of us in public relations, so that we have continuity with our people. That's what the client respects. The client doesn't want to be dealing with different people every couple of years."
You can watch the complete interview here: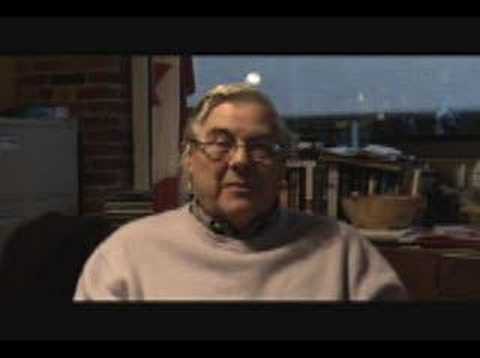 Kerri Birtch posted a comment in response to the video interview with Porter Novelli Canada President Trevor Campbell in which she asked, "what level of education is necessary or valued in the industry?"
Good question.
If you are responsible for hiring new employees at a PR firm, please leave a comment to let us know what education you value or look for in a new employee.