Viewing posts tagged as "Agency"
Whoever said you that you can't take brand equity to the bank never dealt with a knife to their reputation — a hemorrhage that would put them squarely in the public eye and expose them to the harsh judgment of the folks that count the most. Looking back over 2015, some notable stories stood out for being classic PR blunders, but there do exist a few situations that give us hope that doing right by doing good is still possible.
The year began badly for Halifax's Dalhousie University when some dentistry students posted degrading comments about their female colleagues on Facebook. Later, a medical student facing expulsion told his psychiatrist about a plan to stab an associate dean and her daughter and shoot up to 20 people. And, as if things couldn't get worse, a student about to start medical school was charged with murdering another student.
From a PR lens, one crisis was easily preventable because fostering a paternalistic culture in 2015 should have been detected and corrected before it was exposed on social media. Dalhousie came under harsh criticism on a number of levels, from failing to protect the physical and psychological well-being of their community, to paying more than $300,000 for outside communications counsel. Ironically, it's been reported that student applications are at the same level as last year, but I question how they are doing on endowments.
Subway's longtime pitchman, Jared Fogle, was a striking example of what can go wrong when your brand is tied to a single individual. It wasn't all that long ago that Lance Armstrong demonstrated how fast adulation can unravel. It's a lesson marketers should have learned from.
Fogle's weight-loss story made him a celebrity and Subway a lot of dough. But their relationship came crashing down after Fogle's home was raided by the FBI looking for links to child pornography. Social media was quick to judge him with followers on Twitter practically begging for a response from Subway. When none was forthcoming, they formed their own opinions.
Part of my training as a PR professional is to gauge how an initiative can hurt as much as help. This negative thinking has been a valuable strategic imperative.
Subway eventually severed ties to Jared Fogle who was sentenced to many years behind bars. The lesson here is to be clear on your position of zero tolerance, understanding that customers are families who will make their decisions with their wallets. If Subway can retake ownership of their brand and define what they stand for, they should be able to repair the damage and move on.
As the owner of a Volkswagen, the company's scheme to fool regulators and consumers hit particularly close to home.
The Volkswagen debacle is among the year's worst corporate blunders, and no air bag on earth will cushion the blow to Volkswagen's trustworthiness. When you mess up, you need to fess up and show how you are going to clean it up. VW never got the memo.
At the time the story broke, the company stayed silent. Despite the legal implications, I would have advised their CEO to display greater empathy to help soften the dents to their reputation. VW is not nearly as communicative or contrite as they need to be and it will hurt them. While other car manufacturers have climbed out of the abyss before, the road ahead for VW looks pretty bumpy.
Charlie Sheen's disclosure that he is HIV positive reopened the conversation on HIV/AIDS and depending on you look at it, could provide Sheen a noble way to rehabilitate his bad-boy image.
While treatment of HIV/AIDS has improved dramatically, stigma and discrimination are still entrenched which might explain why he kept it a secret. Social media commentators were quick to say that the only upside of the announcement is to generate sympathy for Sheen, but I am optimistic. If Sheen can use his celebrity as a teaching moment he has the potential to shine a powerful spotlight on the burden of this disease — if that's the case, he will be doing a great service to society.
You couldn't buy a better story than that of our young, attractive #CDNFirstFamily.
It's Canada's version of Camelot or Trudeau: The Next Generation, and it's a warm, engaging and human story that many are happy to soak up. And what is PR if not the building and nurturing of deep, trusted relationships between an organization and its diverse publics?
The Liberal government has hit all the high notes in terms of trying to regain public trust by positioning their leader as approachable, transparent and authentic. Justin Trudeau's proclivity for taking selfies and posing for glam shots in Vogue seem to be working out just fine — no damage control needed.
What this revitalized image of our national government means in a practical sense here at home or on the world stage remains to be seen, but we can end the year knowing that at least the PMO knows a thing or two about good PR.

Carol Levine, APR, FCPRS, is CEO and Co-Founder of energi PR, a national public relations agency. She is Immediate Past Chair of the Canadian Council of Public Relations Firms, the industry association that represents Canada's leading PR agencies.
Check out what's trending at Toronto PR Agency, Strategic Objectives for September 12, 2012. This post originally appeared on the @SO_pr blog.
SOCIAL MEDIA GOODIES
Four Rules for Online Content Development
There is no question that content is king! Did you know that there are some "best practices" when it comes to your online content. Inc Magazine sums up the four golden rules of online content development from graphic overload to understanding your customer (and their habits) to the simple task of testing your links – you can read more about these golden rules here.
Q&A – Google+ Gave Guy Kawasaki a Religious Experience
Google+ has been on the scene for quite some time now and Guy Kawasaki happens to love it? Why does he love it so much? It's visual and good looking and seamless. In his interview with Fast Company, Kawasaki compares Google Plus to Macintosh in the early 1990s – more or less written off but ultimately a superior product. Will Google+ roar to life in the coming hears? Time will tell. Read the entire interview here.
Why TV is Going Social
The tablet revolution of recent years has added what many are calling "the second screen" to the TV watching experience. According to Forbes, between 60-70% of people have an active "second screen" while they are watching TV. Many broadcasters are beginning to develop complimentary programming for this device and, if you've watched Big Brother recently, you'll notice they encourage tweets by popping #BB14 or #BBVeto on the screen. So why is TV going social? Find out here.
SOCIAL MEDIA BONUS ROUND
Obama's Convention Speech Breaks Political Twitter Record
Content Marketing & Trend Spotting in the Social Media Wild
10 Ways to Write the Most Effective Facebook Posts
11 Savvy Ways to Use Buyer Personas to Strengthen Your Marketing
The Legal Implications for Brands of Using Pinterest
SMART BRANDING:
Image via Vernissage
"Did you just say you needed to pick up a box of wine?" is something you box wine lovers will hear no more. Tired of the shame of drinking wine from a box, wine maker Vernissage came up with the "bag in a bag". Now you can carry your box (bag) of wine in a stylish purse. No more shame! You can read more about it here.
SO DISTRACTED: SOMETHING TO CLICK ON
"Boom Goes the Dynamite" – No words for this. Just enjoy: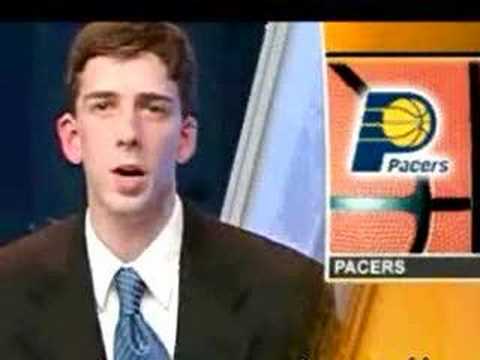 Tagged As:
#SOcialpr
,
@SO_pr
,
Agency
,
Deborah Weinstein
,
debweinstein
,
Firm
,
Firms
,
PR
,
Public Relations
,
sm
,
smm
,
Social media
,
social pr
,
Strategic Objectives
,
Toronto
,
toronto pr agency
Posted On:
September 12, 2012
Comments:
0 |
view or post a comment