Viewing posts tagged as "Palette"
The news broke on Twitter that two Canadian PR agencies, Montreal-based Communications MECA and Toronto-based Palette PR, have sealed a deal to merge in a new firm, EnergiPR.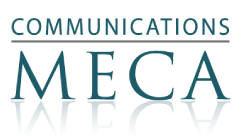 I had the good luck to be at a CCPRF meeting with Esther Buchsbaum and Carol Levine, the principals of MECA. They agreed to step out of the room for an interview about the merger, their motivation in doing it and how they made it happen.

Listen to the Inside PR podcast to hear my interview with Carol and Esther.