Viewing posts tagged as "sm"
Check out what's trending at Toronto PR Agency, Strategic Objectives for September 12, 2012. This post originally appeared on the @SO_pr blog.
SOCIAL MEDIA GOODIES
Four Rules for Online Content Development
There is no question that content is king! Did you know that there are some "best practices" when it comes to your online content. Inc Magazine sums up the four golden rules of online content development from graphic overload to understanding your customer (and their habits) to the simple task of testing your links – you can read more about these golden rules here.
Q&A – Google+ Gave Guy Kawasaki a Religious Experience
Google+ has been on the scene for quite some time now and Guy Kawasaki happens to love it? Why does he love it so much? It's visual and good looking and seamless. In his interview with Fast Company, Kawasaki compares Google Plus to Macintosh in the early 1990s – more or less written off but ultimately a superior product. Will Google+ roar to life in the coming hears? Time will tell. Read the entire interview here.
Why TV is Going Social
The tablet revolution of recent years has added what many are calling "the second screen" to the TV watching experience. According to Forbes, between 60-70% of people have an active "second screen" while they are watching TV. Many broadcasters are beginning to develop complimentary programming for this device and, if you've watched Big Brother recently, you'll notice they encourage tweets by popping #BB14 or #BBVeto on the screen. So why is TV going social? Find out here.
SOCIAL MEDIA BONUS ROUND
Obama's Convention Speech Breaks Political Twitter Record
Content Marketing & Trend Spotting in the Social Media Wild
10 Ways to Write the Most Effective Facebook Posts
11 Savvy Ways to Use Buyer Personas to Strengthen Your Marketing
The Legal Implications for Brands of Using Pinterest
SMART BRANDING:
Image via Vernissage
"Did you just say you needed to pick up a box of wine?" is something you box wine lovers will hear no more. Tired of the shame of drinking wine from a box, wine maker Vernissage came up with the "bag in a bag". Now you can carry your box (bag) of wine in a stylish purse. No more shame! You can read more about it here.
SO DISTRACTED: SOMETHING TO CLICK ON
"Boom Goes the Dynamite" – No words for this. Just enjoy: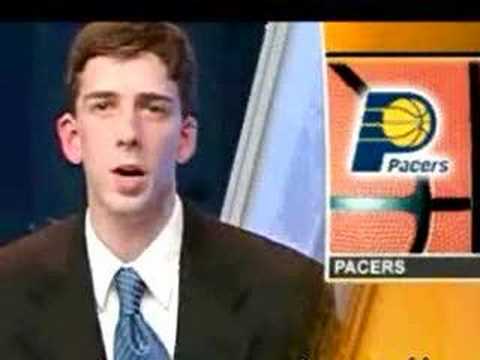 Tagged As:
#SOcialpr
,
@SO_pr
,
Agency
,
Deborah Weinstein
,
debweinstein
,
Firm
,
Firms
,
PR
,
Public Relations
,
sm
,
smm
,
Social media
,
social pr
,
Strategic Objectives
,
Toronto
,
toronto pr agency
Posted On:
September 12, 2012
Comments:
0 |
view or post a comment
With social media usage the new societal norm, we've developed a hyper-connected culture, where what we do and what we say is publicly broadcasted in a matter of seconds. Social media has opened up a whole new world of opportunities, many of which should not be taken recklessly, considering the presence of such a mass audience.
Every day, 50 million Twitter users and 9 million Canadian Facebook users log on to the web to check the latest news, see what their friends are up to, and check in with their favourite brands. These considerable numbers represent a public that is ever vigilant, always watching, listening and sharing – evoking a new culture of social policing.
This summer, we saw a proliferation of public apologies issued by businesses and celebrities, including Twilight heroine Kristen Stewart, Olympic athlete Voula Papachristou, online fashion retailer Celeb Boutique, and even social network giant Twitter. All of which attracted considerable controversy.
One example of a social apology done well is Southwest Airlines which recently celebrated its 3 million Facebook LIKES by offering fans 50% off a round-trip flight using the promotion code LUV2LIKE. Due to an 'error in the system,' customers were charged multiple times for the same flight. Southwest instantly issued two transparent public apologies on its Facebook page on August 4 and August 5, while the airline proactively canceled all duplicate itineraries and provided constant updates to customers. Southwest's timely crisis management efforts received major positive responses from the public, including this from Sharon Belknap:
My phone agent was great. I thought it was my impatience that created the 11 bookings. Her opening line to my query was, "did you book half a plane for yourself?" We both laughed. Yes, used my debit card and there have been challenges with cash flow requiring quick thinking.
But it's ALL about quick thinking and getting back to creating a good life…and for that, Southwest has always been my wingman! Carry on!
A recent report by Christian Science Monitor concluded that brands are apologizing more than ever before. According to Dr. Aaron Lazare, author of On Apology, the number of public apologies has tripled since the 1980s. Why are we now seeing such an increase in public displays of remorse? Is bad behavior on the rise or can this phenomenon be attributed to something else?
Social media platforms like Facebook and Twitter provide greater opportunities for companies, public figures and average Joes just like us to slight someone without intent. Even more damaging are the opportunities to share and spread those offenses. Remember, news travels fast, but bad news even faster.
People have an attraction to bad news, and that's a fact, says Dr. John T. Cacioppo of Ohio State University, "The human brain is more stimulated by the negative than the positive." To put it simply, bad news is just more interesting. Celebrity tabloids and gossip magazines are considered the epitome of entertainment news. We love to hear about breakups, lawsuits, bankruptcies and other forms of salacious news, which is why it's so important for brands to be aware of our natural inclination to schadenfreude.
The public controls the Internet. It is in our human nature to enjoy seeing the diminution of successful figures, which is why those in the public eye must take extra care. Tweet responsibly, post sensibly, and remember that in the world of social media, your audience never sleeps.  Brands need to understand that the customer is always on duty, a reality that I discussed in my speech on #SOcialpr: It's Sink or Swim in the Age of Instant News at the #140MTL conference earlier this year. The bottom line? Brands must engage and respond with proactive community management, with immediacy, and to every customer complaint and concern. This is essential to keep your community alive.
The suspicion that society is producing more bad apples than usual is probably not the case.  Our ever-connected culture yields conditions where mistakes are caught quicker and more readily than in the past. To properly manage reputation and crises, transgressions must be properly acknowledged, which likely explains why public apologies appear as prominently, and as frequently, as they do today.
Social media has transformed the way brands communicate, behave and interact with their audiences. In this age of instant news, the prevalence of public apologies is merely a reminder that brands are now assigned a new high level of accountability brought on by the average social media user. The citizen influencer's constant watch is a reminder to brands that social media is a P2P – person to person – endeavour and must be treated with due respect and constant attention.
_________________________________________________________________________________
Deborah Weinstein (@DebWeinstein) is co-founder, partner and president of Strategic Objectives, an international award-winning, full-service public relations agency that delivers smart ideas and better solutions to many of Canada and the world's leading brands. Headquartered in Toronto, Strategic Objectives is IABC/Toronto PR Agency of the Year 2012, 2011, and 2009. It employs more than 40 top public relations professionals, in addition to associates across Canada, and collaborates with Pinnacle Worldwide PR partners around the world. Deborah is a recipient of the Queen's Diamond Jubilee Medal.
Tagged As:
#SOcialpr
,
apologies
,
communications
,
crisis
,
Deborah Weinstein
,
debweinstein
,
sm
,
smm
,
Strategic Objectives
,
toronto pr agency
,
toronto pr firms
Posted On:
August 29, 2012
Comments:
0 |
view or post a comment