Viewing posts tagged as "social good case study"
Behind the Scenes at #Cashmere BT Couture
A stunning show of Fashion with Compassion™ took to the Toronto runway at the eighth annual White Cashmere Collection, on Wednesday, September 28 at the Art Gallery of Ontario. Unique in the world, the collection features 15 established and emerging Canadian designers and their vision of a future without breast cancer, all showcased in garments and accessories crafted in 100 per cent pure, soft and luxurious Cashmere Bathroom Tissue.
Strategic Objectives created the White Cashmere Collection with Kruger Products eight years ago to launch Cashmere as the progressive evolution and replacement for Cottonelle toilet paper in Canada. An instant hit, Cashmere became, and remains, Canada's best-selling bathroom tissue.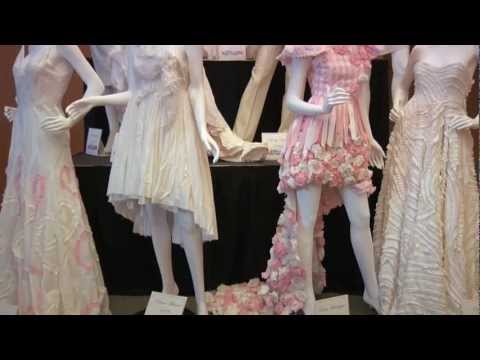 A fund- and awareness-raiser for the Canadian Breast Cancer Foundation, the Cashmere BT Couture collection heralds the annual return of limited-edition Pink Cashmere with twenty-five cents from the sale of every package going directly to the cause, throughout October Breast Cancer Awareness Month.
Please be Social – VOTE Couture for the Cure! View our unique-in-the-world BT couture collection at Cashmere.ca and vote for your favourite design. Cashmere will donate $1 for every vote to the cause, in the winning designer's name. Join the Cashmere Facebook page and you can win an exclusive white cashmere scarf created by WCC 2008 designer, Thien Le.
Want to see the garments and accessories up close and personal? The collection will be displayed in The Bay's flagship store windows at Yonge and Queen streets in Toronto and on Rue Sainte-Catherine West in Montreal, for the fourth consecutive year, throughout October Breast Cancer Month.
Don't just take it from us, this story is making news! Take a look at what the media is saying about Cashmere BT Couture!
Our awesome Strategic Objectives team was thrilled to produce the 8th annual White Cashmere Collection: Fashion with Compassion. A year in the making, it is a beautiful example of a brand collaborating with its high-power community to create social good.
The White Cashmere Collection is now on display in The Bay's windows looking as gorgeous as ever!