Viewing posts tagged as "Thornley Fallis"
The transformation in the world of communications that is driven by the mass adoption of social media and mobile devices is accelerating.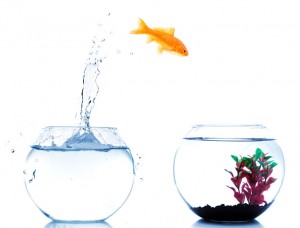 The public relations industry is not immune from the impact of these changes. And this has disrupted the competitive marketplace.
Over the past year, I found my company, Thornley Fallis, repeatedly competing for assignments against non-traditional competitors. Ad agencies invading our turf. Digital boutiques. Marketing agencies. Management consultants.
An increasing proportion of the assignments we won from clients incorporated digital communications as a core element. Throughout 2012, we saw the budgets for these assignments shift away from traditional public relations activities to digital. The budgets didn't shrink. The allocations against digital activities increased.
In a world like this, if you want to be a Public Relations Survivor, you must be willing to reinvent yourself constantly. That's what the most successful firms in the communications marketplace are doing. And that's what we're doing at my firm.
And here's the indicator that drives this home. Today, only about half of Thornley Fallis' revenues are from what would have been considered traditional public relations services. The other half? Video production, public engagement, content marketing, design and development.
You've probably noticed the absence of social media from that list. Where's social? Integrated across everything we do. What was hot a few years ago has become simply the common entry fee.
What's hot now? Content marketing. The creation of social objects that people will connect around. Understanding and building public engagement. Making connections with people who care about our products and services and the things we care about.
We see ourselves as much different from the public relations practitioners of old. We don't define our horizons within the constraints of earned media. Most of our programs include paid keyword advertising to seed awareness among those most likely to be interested. As the  traditional media distribution deteriorated, we realized that placing great content and counting on organic search simply wasn't good enough. So we moved into the territory of the advertising agencies. Not as advocates of advertising first, but as advocates of a true integrated solution in which each medium has a role to play.
Yes, we are still a PR agency. But when people ask me what we do, I answer in a way that is much different from the answer I provided a few years ago. Today, we "provide insight, create remarkable experiences and connect people to the things they care about."
And that's how we make  sure that we are Public Relations Survivors. Not by clinging to the past, but by evolving with the changing communications environment.
This article is cross-posted from Joseph Thornley's blog,  ProPR.ca.
(May 22, 2012) CHICAGO/TORONTO – Arment Dietrich, with offices in Chicago, New York, and Idaho, and Thornley Fallis, with offices in Ottawa and Toronto, have created a partnership to service clients in the United States, Canada, and the U.K.
Both firms are known for their understanding of digital and social media and the radical changes that are driving organizations to move to become social businesses.
"In our two companies, we have assembled the expertise essential for success in this new marketing environment," says Gini Dietrich, CEO, Arment Dietrich. "Together we offer design to deliver remarkable experiences, video to create the ultimate social objects, audience aggregation through content marketing, earned media through public relations, trust and relationship building through social media, strategies to pull them all together, and the types of measurement business leaders are missing from current marketing and communication programs."
"We live in the connected era," says Joseph Thornley, CEO, Thornley Fallis. "No longer are consumers isolated in their homes, passively watching television or reading the newspaper. Today we speak with one another in our own voices and share our experiences via social media. And with this, our expectations have shifted. We expect organizations to hear and acknowledge us. To listen to us and to respond. Those that fail to do so are quickly overtaken in our hearts and minds by others who have seen the opportunity to join the collective conversation."
The partnership allows Arment Dietrich and Thornley Fallis to meet the needs of global businesses that prefer to work with partners with multiple international offices.
"One of the benefits of the social web is it flattens out the world and makes people around the globe accessible to one another without the cost or time necessary in the past," states Gini Dietrich. "Businesses everywhere can now work together without the constraints of geography. According to a Bureau of Economic Analysis, global business will grow 1.5 percent in 2012, or the equivalent of 11 million new jobs."
But it's not an easy shift. Social media presents a wild, wild west feel, much like the early days of the web, with companies trying to figure out how new technologies fit into their overall business strategies. It's easy to sit back and look at the seemingly overnight success of brands that use the social web and think "I want that." But Dietrich and Thornley know it takes months, and even years, to create that success.
"Gini Dietrich and her team have shown us all how to use content and thought leadership  to identify and reach the community that shares our interests," added Thornley. "Gini literally wrote the book on the new marketing, Marketing in the Round, with her co-author Geoff Livingston. She is highly regarded for her demonstrated success in content marketing and her insight into what motivates people to share and respond to content."
Dietrich added, "What began as a partnership through Inside PR, our weekly podcast that looks at PR, social media, communication, and how they all meet and intersect has grown into a business strategy that will best serve both of our clients and prospects in North America and the U.K."
Thornley Fallis was an early adopter of social media. CEO Joseph Thornley has led the firm to shape itself around the expertise organizations need to succeed in the connected era as people spend more and more of their time online. Thornley Fallis' core strengths include design, video production, social and digital media, content marketing, public relations, and strategies which draw on all if these areas to deliver effective community engagement.
Arment Dietrich is an integrated marketing communication firm that uses technology and the web to deliver business results for clients, including increased revenues, shortened sales cycles, and improved margins. Its blog, Spin Sucks, is one of the top 10 PR and marketing blogs on the web and is an AdAge top 150 blog. The Arment Dietrich core strengths include crisis communication, reputation management, inbound, content, and email marketing, social and digital marketing, public relations, and business coaching, as it relates to marketing.
For further information, contact us.