Viewing posts tagged as "Toronto"
Written by Allison Goodman, Account Coordinator with energi PR's Healthcare Practice in Toronto.
A friend and I recently attended a panel discussion and, while mingling with one of the panellists who previously worked in the healthcare industry, we discussed how rarely social media is used by pharma. My friend, who works in mobile advertising, immediately asked if it was just a question of who would do it first/best. The gentleman with whom we were speaking and my response came almost in unison: "It's more so who's going to do it first and not get in trouble."
In today's world, the integration of social media into a communications plan is almost essential. The pharmaceutical industry; however, is still trying to test the waters before fully taking the plunge. Why?
Well, firstly, there's the need to be compliant with Health Canada's regulations. As you may or may not know, the healthcare industry is extremely regulated. It goes something like this:
"A social media platform that encourages disease awareness? Sure, why not?!… Just make sure no one ever, ever makes a comment linking to a treatment or brand." But how can this be done?
There's the option on Facebook that allows sponsors to review comments before they're posted, but doesn't that bring the whole two-way, transparent conversation concept into question? What's a disease awareness campaign to do?
In addition to regulation, there's the issue of adverse event/AE (aka undesired side effect) reporting.  What if a patient broadcasts having a reaction to a treatment? AEs are incredibly serious and should not be addressed the way one might address bad customer service or annoying cell phone contracts. Patients who experience AEs should speak to someone immediately, but in a society where problems are solved with "to the Twitter handle, we go!" how can we ensure patients are connecting with the company in question or a healthcare professional?
And then there was PAAB, the Pharmaceutical Advertising Advisory Board whose mission is to "provide a preclearance review that fosters trustworthy healthcare communications within a regulatory framework for the benefit of all stakeholders." PAAB is committed to ensuring all advertising and communications are equal, accurate, evidence-based and balanced. Its scope includes promotional product communication for prescription, non-prescription, biological and natural health products to professionals in all media…but what about social media? Does everything posted on a social media platform need to be pre-approved? User-generated content (UGC) can be found on the sponsor's site, but the presence of this content on a sponsored property can go from compliant to non-compliant by the comments that have been made. For example, if users begin a conversation about a product, it becomes promotional and those discussions could be subject to the regulatory requirements of drug advertising. Thus to PAAB it goes.
Does this all sound like more trouble than it's worth?
There will always be yea-sayers and nay-sayers, so before hopping into the social media world as a pharmaceutical company, it's important to take the time to really ask questions and think it through.
Consider:
–       Do you have the in-house capabilities to manage a social media community?
–       Does your company have a social media engagement protocol in place? If not, are you willing to invest in one?
–       Why do you want to join the social world? Who are you trying to reach? What message are you hoping to convey?
And if these questions get to be too much, never fear! Healthcare PR pros are here and want to work through these questions with you. We're equipped and ready to get creative and social inside the regulation box!
—————————————————————————–
Allison Goodman is an Account Coordinator with energi PR's Healthcare Practice in Toronto
To help organizations and leaders adapt to change and transformation, CASACOM announced today: the creation of CASACADEMY, a professional development centre; STRUCTURAL PR™, an exclusive systematic approach to public relations; and a manifesto that elevates the value of Public Relations (PR) as an essential component of business.
"CEOs and leaders are facing unprecedented challenges as they seek to innovate and transform their organizations," said Marie-Josée Gagnon, APR, CEO and Founder of national PR firm CASACOM. "With our business-focused approach to public relations built around these three new initiatives, we help leaders build solid organizations focused on sustainable growth and common good." To learn more, please watch her video.
CASACADEMY, a new professional development process
After months of consultation with industry experts, CASACOM opened CASACADEMY, a new professional development center in Montreal and in Toronto. The center will welcome CEOs, senior executives, communications practitioners and spokespeople. CASACADEMY offers a rigorous and unique action-based learning process overseen by a team of experienced coaches and trainers who customize offerings to organizational needs. This highly effective program delivers immediate, tangible results to time-strapped business professionals.
"CASACADEMY has been in place internally for several years to support the professional development of our employees, and now we are making it available to clients," said Stéphane Ethier, Director, CASACADEMY. "We offer a different approach to learning and development. Much more than a training centre, CASACADEMY is designed to result in the highest possible level of professional development to achieve business impact."
STRUCTURAL PR™: a new approach to public relations
CASACOM also launched STRUCTURAL PR™, a systematic approach that uses public relations as a powerful means for stronger, more sustainable organizations.  STRUCTURAL PR™ builds on the synergies between an organization's vision, brand and its relationships. Using a set of innovative methodologies and tools, it integrates public relations firmly with business objectives and metrics to accelerate success.
"With STRUCTURAL PR™, we've combined our vision of public relations that we've used successfully over the last 13 years. It's a proven approach for more authentic and effective leadership," explained Gagnon.
 A manifesto to elevate the value of PR
CASACOM is also sharing its manifesto, which outlines its vision for public relations as an essential component to build and strengthen businesses.  The manifesto clearly enunciates the value that PR offers when integrated throughout an organization.
Check out what's trending at Toronto PR Agency, Strategic Objectives for September 12, 2012. This post originally appeared on the @SO_pr blog.
SOCIAL MEDIA GOODIES
Four Rules for Online Content Development
There is no question that content is king! Did you know that there are some "best practices" when it comes to your online content. Inc Magazine sums up the four golden rules of online content development from graphic overload to understanding your customer (and their habits) to the simple task of testing your links – you can read more about these golden rules here.
Q&A – Google+ Gave Guy Kawasaki a Religious Experience
Google+ has been on the scene for quite some time now and Guy Kawasaki happens to love it? Why does he love it so much? It's visual and good looking and seamless. In his interview with Fast Company, Kawasaki compares Google Plus to Macintosh in the early 1990s – more or less written off but ultimately a superior product. Will Google+ roar to life in the coming hears? Time will tell. Read the entire interview here.
Why TV is Going Social
The tablet revolution of recent years has added what many are calling "the second screen" to the TV watching experience. According to Forbes, between 60-70% of people have an active "second screen" while they are watching TV. Many broadcasters are beginning to develop complimentary programming for this device and, if you've watched Big Brother recently, you'll notice they encourage tweets by popping #BB14 or #BBVeto on the screen. So why is TV going social? Find out here.
SOCIAL MEDIA BONUS ROUND
Obama's Convention Speech Breaks Political Twitter Record
Content Marketing & Trend Spotting in the Social Media Wild
10 Ways to Write the Most Effective Facebook Posts
11 Savvy Ways to Use Buyer Personas to Strengthen Your Marketing
The Legal Implications for Brands of Using Pinterest
SMART BRANDING:
Image via Vernissage
"Did you just say you needed to pick up a box of wine?" is something you box wine lovers will hear no more. Tired of the shame of drinking wine from a box, wine maker Vernissage came up with the "bag in a bag". Now you can carry your box (bag) of wine in a stylish purse. No more shame! You can read more about it here.
SO DISTRACTED: SOMETHING TO CLICK ON
"Boom Goes the Dynamite" – No words for this. Just enjoy: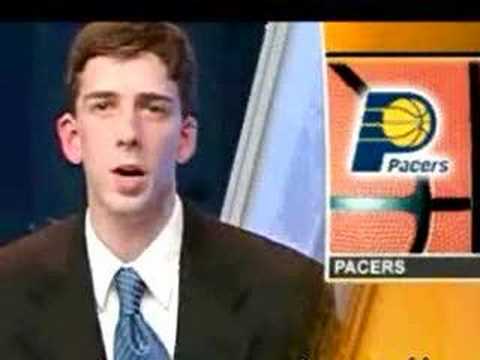 Tagged As:
#SOcialpr
,
@SO_pr
,
Agency
,
Deborah Weinstein
,
debweinstein
,
Firm
,
Firms
,
PR
,
Public Relations
,
sm
,
smm
,
Social media
,
social pr
,
Strategic Objectives
,
Toronto
,
toronto pr agency
Posted On:
September 12, 2012
Comments:
0 |
view or post a comment
Behind the Scenes at #Cashmere BT Couture
A stunning show of Fashion with Compassion™ took to the Toronto runway at the eighth annual White Cashmere Collection, on Wednesday, September 28 at the Art Gallery of Ontario. Unique in the world, the collection features 15 established and emerging Canadian designers and their vision of a future without breast cancer, all showcased in garments and accessories crafted in 100 per cent pure, soft and luxurious Cashmere Bathroom Tissue.
Strategic Objectives created the White Cashmere Collection with Kruger Products eight years ago to launch Cashmere as the progressive evolution and replacement for Cottonelle toilet paper in Canada. An instant hit, Cashmere became, and remains, Canada's best-selling bathroom tissue.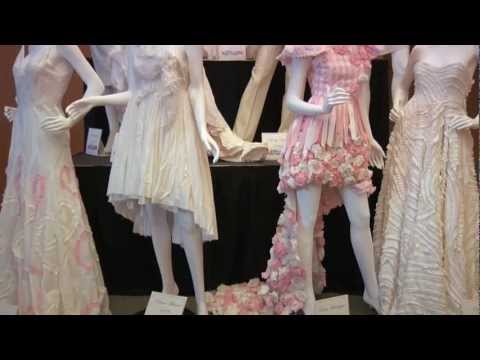 A fund- and awareness-raiser for the Canadian Breast Cancer Foundation, the Cashmere BT Couture collection heralds the annual return of limited-edition Pink Cashmere with twenty-five cents from the sale of every package going directly to the cause, throughout October Breast Cancer Awareness Month.
Please be Social – VOTE Couture for the Cure! View our unique-in-the-world BT couture collection at Cashmere.ca and vote for your favourite design. Cashmere will donate $1 for every vote to the cause, in the winning designer's name. Join the Cashmere Facebook page and you can win an exclusive white cashmere scarf created by WCC 2008 designer, Thien Le.
Want to see the garments and accessories up close and personal? The collection will be displayed in The Bay's flagship store windows at Yonge and Queen streets in Toronto and on Rue Sainte-Catherine West in Montreal, for the fourth consecutive year, throughout October Breast Cancer Month.
Don't just take it from us, this story is making news! Take a look at what the media is saying about Cashmere BT Couture!
Our awesome Strategic Objectives team was thrilled to produce the 8th annual White Cashmere Collection: Fashion with Compassion. A year in the making, it is a beautiful example of a brand collaborating with its high-power community to create social good.
The White Cashmere Collection is now on display in The Bay's windows looking as gorgeous as ever!